"Clothes won't change the world, the women who wear them will." -Anne Klein
There have been a lot of strong women recently elected to congress. One of my personal favorites is Kyrsten Sinema. She was elected to the Senate as a representative of Arizona. She is the first openly bisexual women to be elected to congress. Not only did she make history because of that, but she is also a really accomplished women. She graduated high school as valedictorian at the age of 16. She got her B.A. from Brigham Young at 18. She also got her masters, J.D., and Ph.D.
The focus of this article is on her style though, which is interesting how that gets so much attention when she is such an educated and accomplished women. All of that is true, but she is making a statement with her choice in clothes. (And also this is primarily a fashion blog.)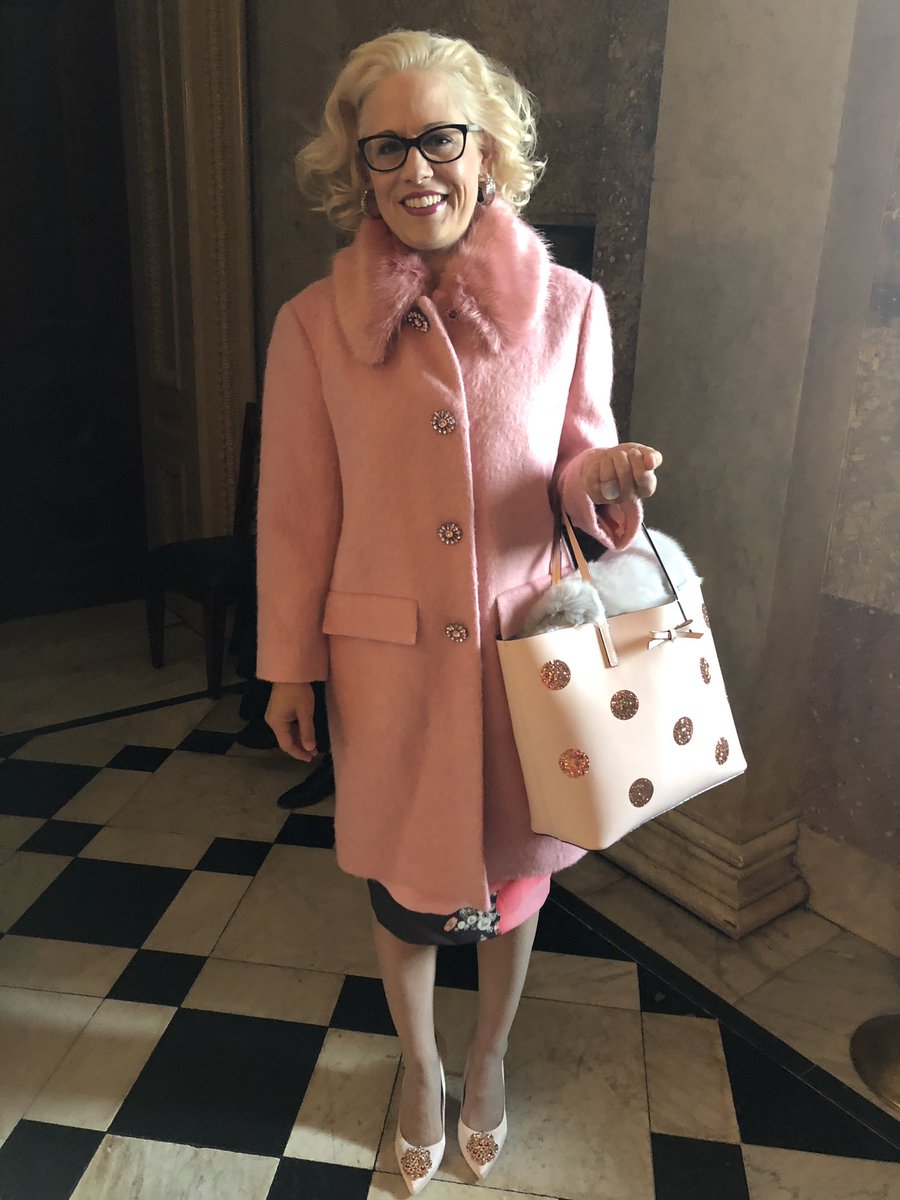 Here she is channeling both Elle Woods and Jackie O, some strong feminine icons, on her first day of congress.
Clothing is used to send a message. Most of the time we see politicians wearing dull colors and suites because that is what we expect of them and the colors do not raise attention or any flags. We associate this aesthetic with power.
Women being elected is a newer development. Women being elected into this position are expected to dress conservatively, neat, and  overwhelmingly dull.
What we see here is a women being openly feminine while serving in what has historically been considered a man's job. Rather than adapting who she is and how she dresses to the position, she forces her colleagues and the public to adjust their point of view: that a women can be feminine and wear pink while also being a strong educated women to be taken seriously. We are seeing how the public perceives power changing and developing as more women take office. With this development, we will see colors, dresses, and more feminine clothing enter the political arena.
I will be featuring more women that are changing how we perceive fashion. This is part 1.
Until Next Time,
Hailey