I am 100% a planner person. I look forward to buying a new planner every January to start the New Year off. I also write down everything in my planner, even my work schedule that never changes. I see planners as an investment. You have to spend some money to get the one that is right for you, but in the end it is so helpful. So I rounded up 8 of my favorites for you to check out. (There's a lot of black and gold on here.)
I adore this planner. This is the one I bought to start the new year. It is spiraled bound which is amazing for planners. There are quotes at the beginning of each month, a overview calendar, and then a breakdown by day each month. It is the perfect planner.
I am a big fan of polka dots if you can't tell, but I am also a fan of nice quotes. What better way to plan your year then reading the words best day ever every time you open it.
Rifle Paper Co is such an amazing company; I love their products. This 2019 planner is 17 months as well and so it will last for a year and a half! It also comes with stickers.
Another Rifle Paper Co planner! This one is floral all the way around which is adorable. And they also have stickers in this one!
This planner offers the simple black and gold design that I love. Also another spiral bound which makes it so easy to flip pages.
A far too relatable planner. The pale color scheme is also very calming when you're freaking out about planning.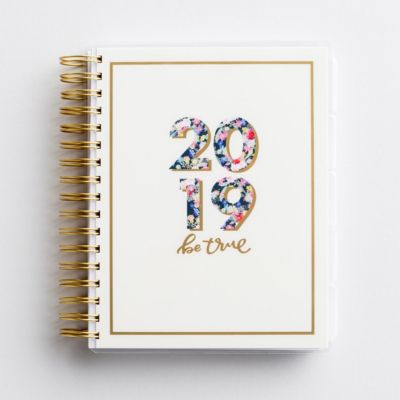 A nice combination of the gold I love and some gorgeous florals.
It doesn't show but this is also spiraled. But also, this comes in black and gold if you're as obsessed with it as me.
Until next time,
Hailey